Grilled Pork Chops with Knob Creek® Bourbon Mustard Sauce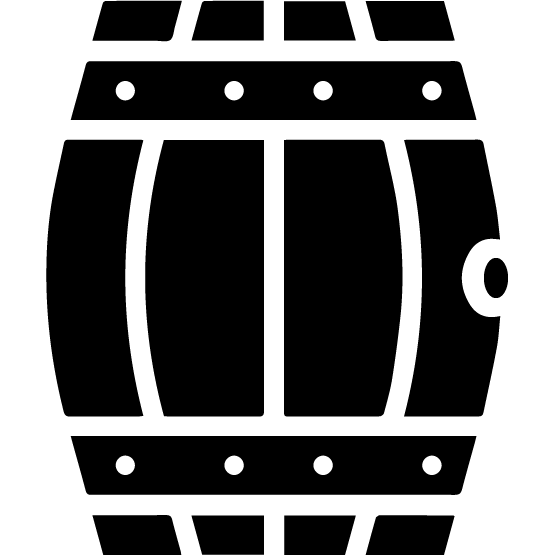 1:10 - Prep 0:40 / Cook 0:30
Beginner
In this recipe, Chef Lee is putting his own elevated spin on a Jim Beam family tradition. The strong, meaty flavor of the double-cut pork chops holds its own and shines with sweet and smoky notes from hickory wood and Knob Creek® bourbon. Charred mushrooms, peppers and scallions add another element of smoky flavor that complements bourbon and pork. The dish is topped off with bold and creamy sauce that combines the spiciness of mustard and the sweetness of bourbon to form a rich, velvety sauce that brings all the flavors together.
We made this recipe on the Rider DLX, but you can make it on your smoker or grill.
2 Servings
Ingredients
Marinade
1 cup Knob Creek ®bourbon
2 tablespoons soy sauce
1 tablespoon Worcestershire sauce
1 tablespoon brown sugar
2 cloves garlic, minced
Pork Chops
2 (12-ounce) double-cut pork chops
3 teaspoons teaspoons of grapeseed oil
> hickory wood pellets
Mushrooms & Peppers
1 cup shiitake mushroom caps, chopped
1 cup peppers, red, orange & yellow, chopped
1 shallot, rough chopped
4-5 spoonfuls spoonsful marinade
2 tablespoons grapeseed oil
> salt and pepper to taste
Bourbon Mustard Sauce
1/2 cup bourbon
1 cup chicken stock
1/4 cup heavy cream
3 tablespoons grain mustard
> salt and pepper to taste
Send list to email
Preparation
1.
Load the hopper with
wood pellets
and preheat your pellet grill to 400°F in SEAR mode.
2.
Pour bourbon into a small grill-safe saucepan and set it on the grill grates at the back of the cook chamber. Let it reduce down to around 1/4 cup, about 3 to 4 minutes.
3.
Meanwhile, chop mushrooms, peppers and shallots and place in a large bowl.
4.
Once reduced, pour reduced bourbon into another large bowl. Add soy sauce, Worcestershire sauce, brown sugar and garlic.
5.
Before marinating the pork, toss 4 to 5 spoonsful of the marinade onto vegetables.
6.
Place pork chops in the marinade for about 20 minutes, continually flipping the chops every few minutes.
7.
Once again, pour bourbon into a small grill-safe saucepan. Set it on the grill grates and let it reduce.
8.
Douse the marinated vegetables with grapeseed oil and sprinkle with salt and pepper. Place on the upper rack and cook for 30 minutes.
9.
Place pork chops onto the center grate and sear for a total of 10 minutes, flipping once at the halfway point. Then, move chops to the side grate.
Hot Tip
Insert the meat probe into one of the pork chops and set the target temperature on the Pit Control panel to 145°F to ensure it is cooked to the proper internal temperature.
10.
When the bourbon is reduced, add chicken stock, heavy cream, mustard, salt and pepper. Give it a quick stir and return to the back of the grate to reduce.
11.
Decrease the temperature to 300°F and slide the selector to SMOKE mode. Close the lid and wait 3 to 4 minutes until the pork chops are ready.
Hot Tip
Allow 5 minutes for the pellet grill to adjust to the lower temperature.
12.
Remove pork chop from grill and plate. Place grilled vegetables on the side and cover with bourbon mustard sauce.
Made This Recipe?
Click the stars to rate it.