Introducing the rider pellet grill series
welcome to pellet done right
The next chapter in our story is here.
The Rider Pellet Grills were inspired by our decades of experience with heat, smoke and flavor.
rider

DLX

The Rider DLX Pellet Grill goes big on all the right details for unmatched versatility. It features a massive temperature range that goes as low as 175°F all the way up to a red-hot 650+°F when in Sear Mode, and its tall-body design offers 1,200+ square inches of cooking space that can be optimized for any of your cooking needs.

Learn More
rider

900

With over 900 square inches of cooking space, a veratile Flex System and long-lasting durability you can trust, this pellet grill is built to impress. All features on the Rider 900 are designed not only to meet your needs, but to exceed your expectations of performance.

Learn More
rider

600

By putting tons of versatility, convenience and rich wood-fired flavor into a modest footprint, the Rider 600 Pellet Grill packs a big punch. Its full-size pellet capacity and versatile Flex Racks System open up a robust range of cooking options, while its 600+ square inches of cooking space offer enough room for mains and sides.

Learn More
Why Choose a Rider Pellet Grill?
Rider Pellet Grills from Oklahoma Joe's cook food differently, because they burn 100% all-natural wood pellets through our proprietary Pit Control System to create optimal results. This system holds steady temperatures to deliver consistent results, while the pellets infuse food with rich wood-fired flavor. Our versatile system allows for a wide temperature range, so you can sear, smoke, bake, roast, grill and more. On top of this, Rider Pellet Grills deliver on smarter design and robust features, like the QuickDraw Hopper that offers easy storage and swapping of pellet flavors and the Flex System that lets you customize your grill setup for any cook.
Click here to learn more about pellet grills
Learn More
Since 1987, we've always believed in going further for flavor. Fire up a rider pellet grill, and you'll be a believer, too.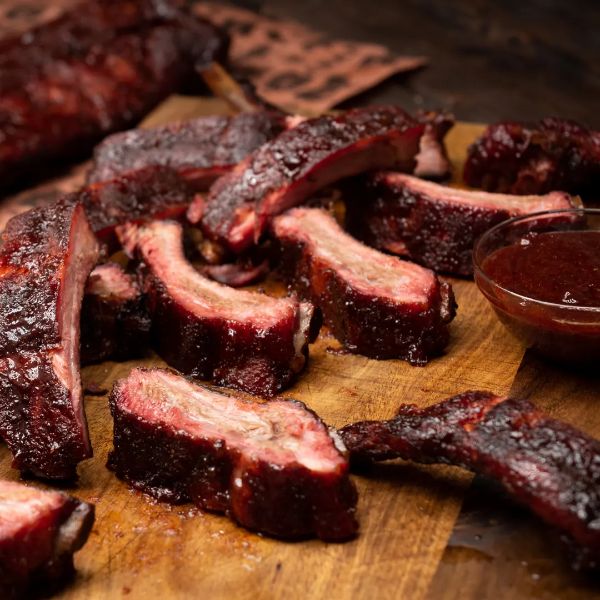 Cherry Chipotle Baby Back Ribs
Tender, grilled Cherry Chipotle Baby Back Ribs are sweet and spicy, with hints of chipotle chili pepper in a thick, tangy and subtly sweet adobo sauce.
See this recipe >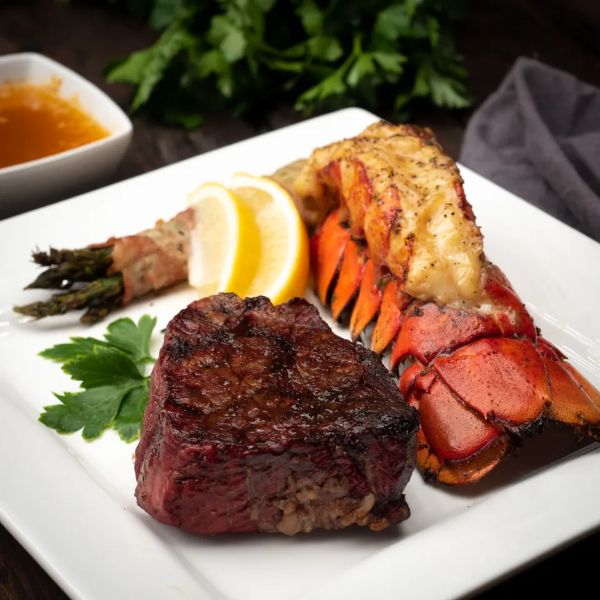 Surf and Turf with Spicy Butter
Saddleback-style lobster tails and filet mignon are infused with the wood-fired flavor you crave. Then, the steaks are reverse seared on the Rider DLX Pellet Grill. The whole meal, including bacon-wrapped asparagus, is cooked all together.
See this recipe >