Grilled Bourbon-Marinated Pork Chops with Peaches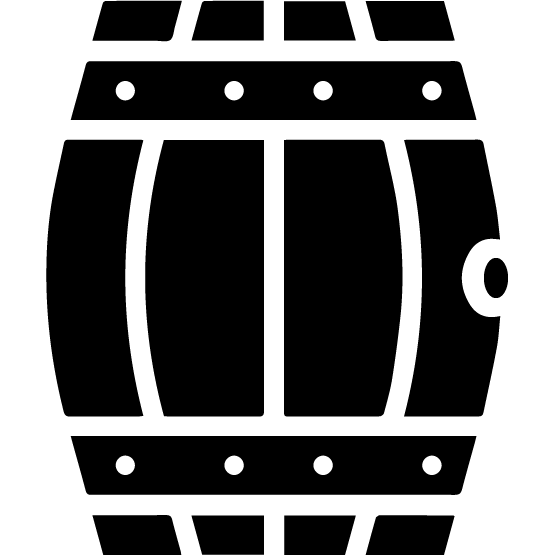 5:30 - Prep 5:00 / Cook 0:30
Beginner
This bright, well-balanced dish is a favorite of chef Edward Lee who helped us put this recipe together. A savory, bourbon-forward marinade helps to add flavor and tenderize the bone-in pork chops for several hours. Then the pork chops and ripe peaches hit the grill over a medium-high heat until finished, soaking up a balanced, rich flavor of Competition Blend pellets. This dish culminates in a hearty drizzle of bourbon brown butter that pushes the bourbon flavor across the finish line.
We made this recipe on the Rider DLX, but you can make it on your smoker and grill.
3 Servings
Ingredients
Pork Chops
3 thick bone-in pork chops
> competition blend wood pellets
Marinade
1 cup bourbon reduced by half
1/2 cup brown sugar
1/4 cup soy sauce
1 tablespoon Worcestershire sauce
1/2 tablespoon chopped rosemary
1 teaspoon ground black pepper
Bourbon Brown Butter
8 tablespoons butter
1/2 tablespoon sea salt
1/4 cup bourbon
Peaches
Send list to email
Preparation
1.
Combine ingredients for the marinade in a casserole dish or plastic bag, place pork chops in marinade and refrigerate for 4 to 5 hours.
2.
After the chops are finished marinating, fill the Rider DLX hopper with competition blend wood pellets. Set the heat baffle to Sear Mode and set your temperature to Grill: Medium. Preheat to about 400°F.
3.
In a small saucepan, melt butter on the main grill grate until it looks brown and starts smelling nutty and fragrant. Remove from heat. Add bourbon and sea salt. Return to heat and simmer until bourbon is reduced by half and alcohol has evaporated, about 3 minutes. Place the saucepan on an upper grilling rack to reserve warm for later.
4.
Slice the peaches in half and remove the pit. Toss in melted butter and sprinkle with sea salt.
5.
Place pork chops on the main grate and peaches skin-side up on an upper cooking grate.
6.
Remove peach skins with tongs once they're tender enough. It should fall right off.
7.
Cook pork chops to medium (150°F to 155°F internal).
Hot Tip
Use the Rider DLX integrated meat probe to set a target internal temperature of 150°F to 155°F.
8.
Remove pork chops and peaches from the grill, and drizzle with bourbon brown butter. Serve immediately.
Made This Recipe?
Click the stars to rate it.