Trailgating: A pellet grilling and bourbon barbequing experience with Chef Edward Lee
Four distilleries.
Four stories.
All rooted in the same tradition.
The Grill
Rider DLX Pellet Grill
The Oklahoma Joe's® Rider DLX Pellet Grill goes big on all the right details for unmatched versatility and the rich wood-fired flavor Oklahoma Joe's® is known for. It has two distinct cooking guidance features, a massive temperature range of 175°-650+°F and an impressive 1,200+ square inches of cooking space.
Shop Now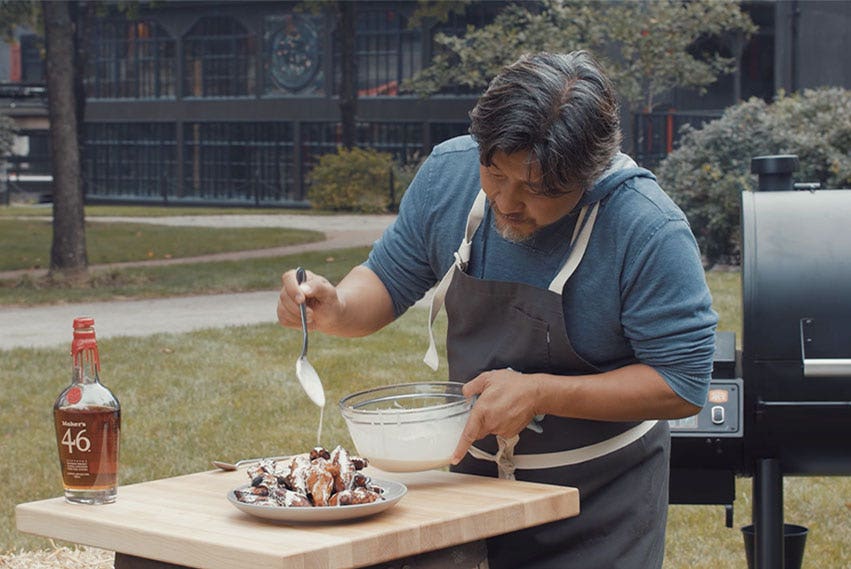 The Host
Edward Lee
Edward Lee is a chef, author, tv personality and a proud BBQ and bourbon enthusiast. A craftsman to his core, Chef Lee believes that in order to innovate, you first need to master the basics and pay respect to tradition.
His foundation, The Lee Initiative, is currently helping craftsmen across the country by hosting relief centers, providing food and supplies to restaurant workers affected by the COVID-19 pandemic, and helping reset the supply chain between farmers and restaurants across the nation.
Get Involved